Cherry Picker Hire Manchester
Fully operated powered access and truck mounted cherry picker hire in Manchester and throughout Liverpool, Wigan, Warrington, Bolton, Preston, St Helens, Chester and through the Northwest.
Learn More
Cherry Picker Hire Manchester
Fully Operated truck mounted cherry picker hire in Manchester. Powered access platforms and Scissor Lifts operated by an IPAF qualified operator
The mission is to provide the best experience possible for all of our Manchester customers – check our Google 5-star rating on our What our Customers Think.
We provide truck mounted cherry picker hire, aerial platform and scissor lift hire in Manchester Wigan, Warrington, Liverpool, Bolton, Preston, St Helens, Chester and throughout the Northwest. We pride ourselves on providing our Manchester customers with the highest levels of service.
All of our rented powered access platforms, booms and pickers come complete with fully insured IPAF certified operators.
Small Cherry Picker Hire in Manchester
Our CTE cherry picker is very versatile and also exceptional due to its lightweight GVW of 3.5 ton. Thus it has a tiny footprint in addition to having one of the "best in class" outreach capabilities out of the 3,5-tonne cherry pickers. Therefore it is ideal for both the Manchester domestic customer and the Manchester commercial customer. Our experienced operator can take you up in the basket with him or alternatively we can send two of your operatives up and as such we can operate the controls from the ground.
 Z21 – 21 Metre Small Truck Mounted Cherry Picker
Our new shape, Z21 21 meter Nissan Cabstar has a basket capacity of 300 KG with a fantastic 21-metre reach. Perfect for those cherry picker jobs without a lot of space. All this on a 3.5-ton unit. A very sought after machine by roofers and builders as well as exterior cleaning companies such as roof cleaners.
17 Metre Tracked Spider Lift
Our tracked diesel spider lift with a 7.5-metre outreach is specially designed to fit through narrow access areas such as door frames and domestic gates. Being only 800mm wide its perfect for the residential workspace. It will track over all surfaces, jack up on uneven ground and also has a big basket 2 man capacity of 200KG
Wumag 7.5 ton 18 Meter
With a reach of up to 11 or 12 floors and a fantastic outreach of 18 meters makes this a brilliant and in-demand cherry picker available without the need to set an account up. Demand is very high for this cherry picker so please book well in advance.
Cherry Picker Tasks
Jobs and sectors that generally need access rental to assist include but are not limited to are; Roof cleaning, building maintenance, Chimney flue lining, roof work, gutter & facia installation, aerial and satellite installation, film & TV work, photography, window fitting and repairs, light installation, street lamp and bulb changing.
We also specialise in high-level exterior building cleaning Please see our sister site http://powerwashcleaning.co.uk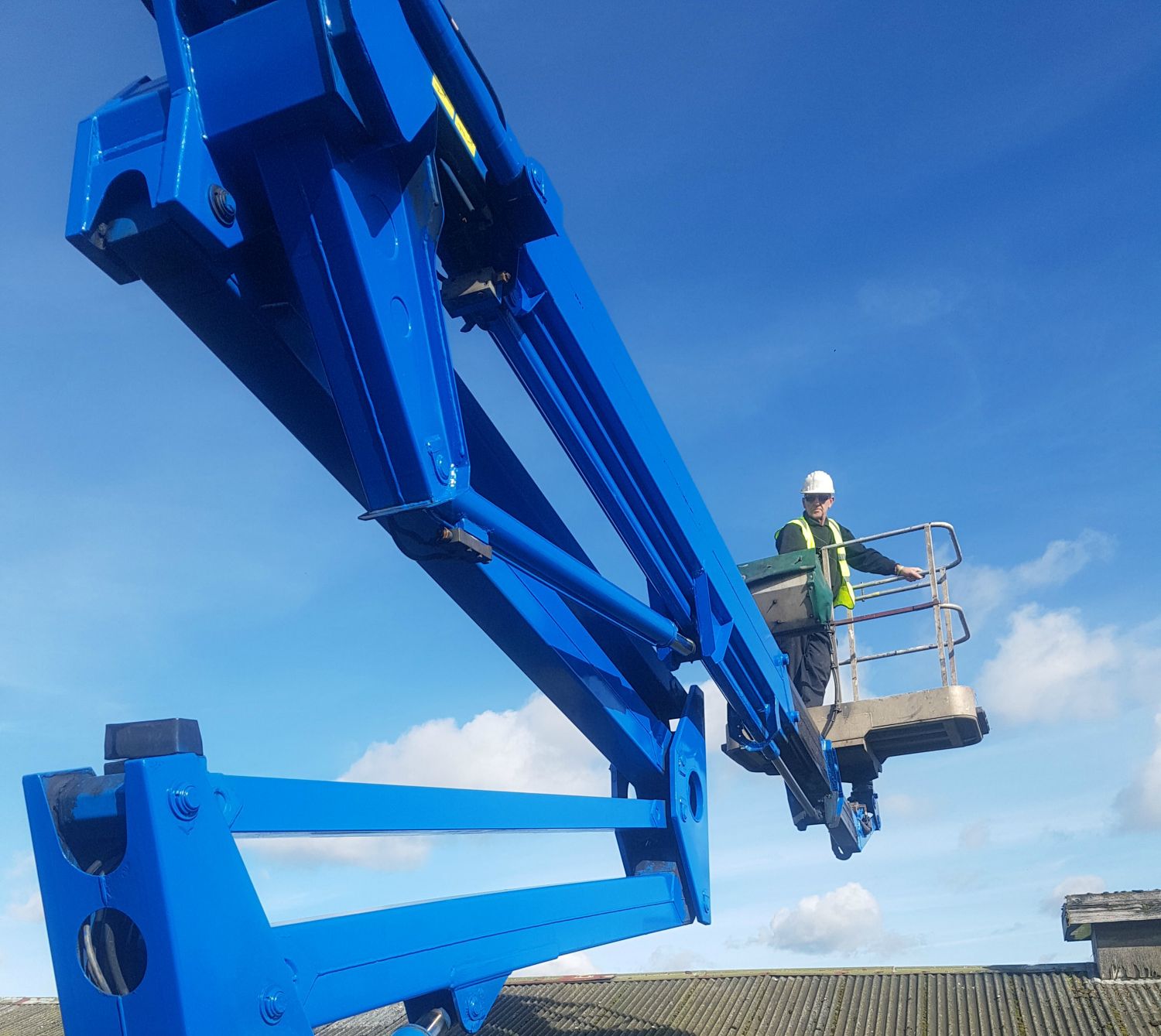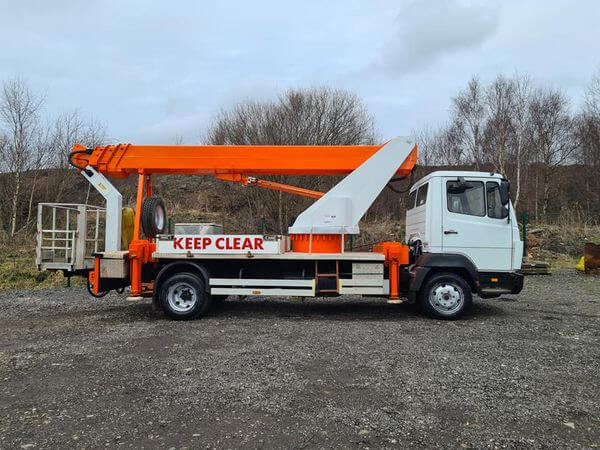 Why choose us for your Access Rental?
At Power Lift Access your task is just as important to us as it is to you. We have invested heavily in powered access equipment and as a result whatever your requirements for are, we can almost certainly provide a MEWP hire solution. We have fully licensed and operated truck mounted cherry pickers for hire waiting to solve your high access requirements today! We provide aerial platform hire throughout Manchester, Liverpool, Wigan, Warrington, Bolton, Preston, St Helens and throughout the Northwest. Power Lift Access will take care of everything so all you have to worry about is focusing on the job at hand.
What we offer with our services.
At Power Lift Access Hire we provide a powered access hire service where we take care of everything at a set hire price, leaving out all of the hassles and creating a stress-free customer experience. We bring it to you and remove it once the job is finished.
Unparallelled Flexibility
With our unique truck mounted access platforms we are able to provide a versatile hire service. We will bring our platforms and cherry pickers to you, therefore taking care of setting up, operation, and removing the cherry picker once the job is finished. By using our services you will save money and time.
Fixed Price
We keep the pricing simple for our operated cherry picker hire, booms, scissor lifts and access platform rental service. All for a simple fixed hourly rate everything is provided and included. We have a 4-hour minimum hire rate and hire is charged from our base our depot and also the return journey home. Each additional hour is charged at the base rate.
All prices are plus VAT
Safety & Equipment
Cherry picker hire is a dangerous game and our IPAF licensed and professional operators will certify that all aspects of safety are covered to ensure your safety and also the safety of others. We take safety very seriously therefore make sure that all of our operators are trained and IPAF certified.
LOLER Certification
All our vehicle-mounted cherry pickers take a 6 monthly LOLER Certification test. We also provide risk assessments, harnesses, helmet and a safety briefing about using a truck-mounted cherry picker lift.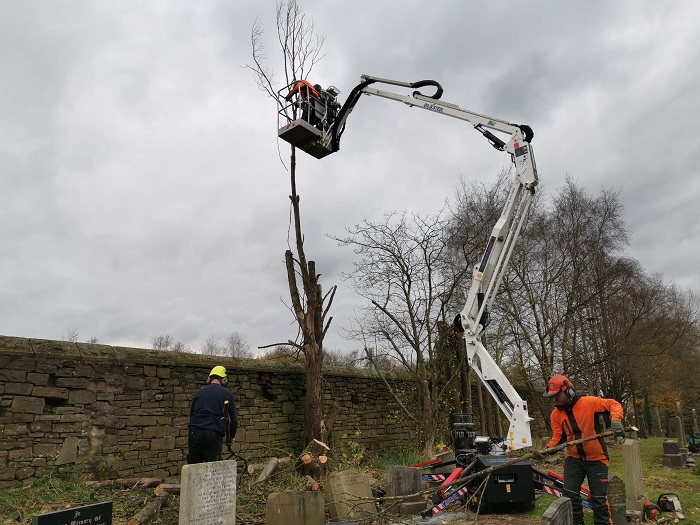 Watch Our Cherry Pickers in Action
At Power Lift Access Cherry Picker Hire we currently have 2 machines available throughout the Manchester area. A 20-meter articulated boom lift with 2 man basket on a 3.5-ton chassis. Also a 34-meter telescopic boom on an 18-tonne chassis for larger jobs.